These days, it seems like we're all about speed. Everything from drive-thrus to delivery services pride themselves on how fast they can provide you with what you want. When it comes to your website performance, faster is also better. If a website takes more than 3 seconds to load, 40% of people will leave it. (Can you remember the last time you even waited that long?) Not to mention, page speed is a major SEO ranking factor.
With so much hinging on your website's speed and other key metrics, sitting back and praying it performs well just isn't a good option. Fortunately, you don't have to play the guessing game. Check out these four helpful, free website performance testing tools.
Pingdom Website Speed Test
EASIEST TO USE


Of all the tools listed here, Pingdom might be the most user-friendly for those who are not familiar with the language of web development. The process is simple: enter the URL you wish to test in the search bar and choose your general location (for the United States, the dropdown list includes an east coast and a west coast location). Pingdom will then begin running its test; expect this to take several seconds. Once testing is complete, you'll receive a report giving your site an overall performance grade, along with information like your page size, load time, number of HTTP requests, ways to improve performance, and more.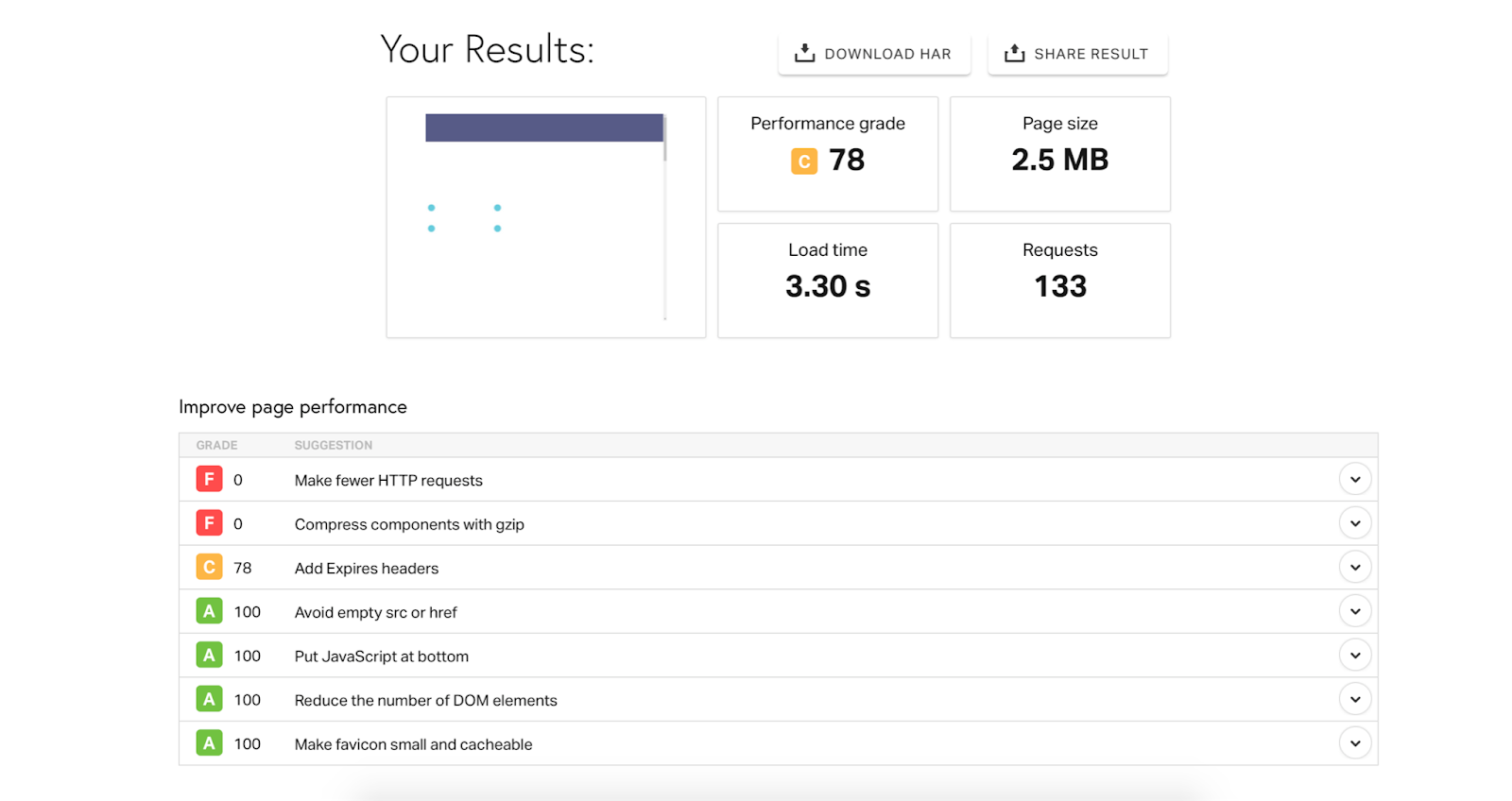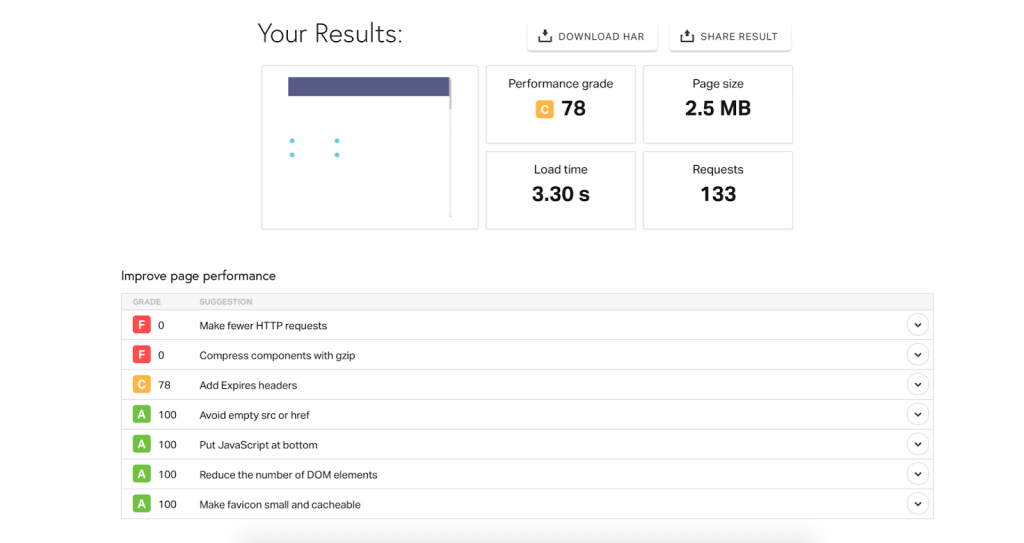 Because testing website speed is not Pingdom's main product offering, this testing tool is free. And, while the results report is not as detailed as some of the tools listed here, it is still very thorough, and generally enough for the average user.
PageSpeed Insights
developers.google.com/speed/pagespeed/insights/


PageSpeed Insights is one of Google's many software as a service (SaaS) offerings, so if you're a Google loyalist, this may be the tool for you. Once you enter your URL in the search bar and click "Analyze" you'll receive detailed reports for mobile and desktop performance– an important feature in today's SEO landscape. Both reports offer an overall performance score, lab data including various measures of speed, opportunities for improvement, and diagnostics.


PageSpeed Insights earned a 9/10 average on review site TrustRadius, with most reviews coming from small businesses. While the report uses some web development jargon, color coded symbols and clickable explanations help the average user understand their results.
Bing Webmaster Tools
BEST FOR SEO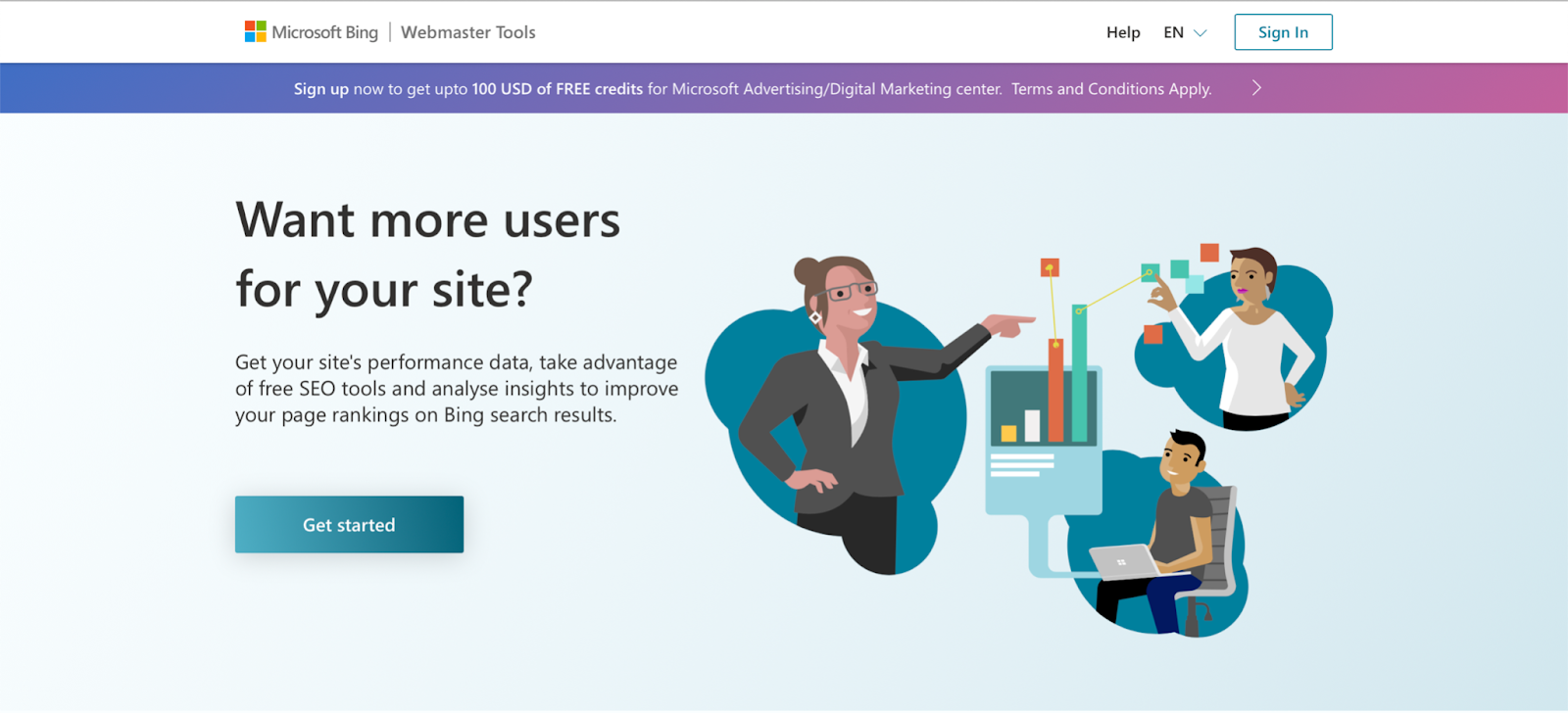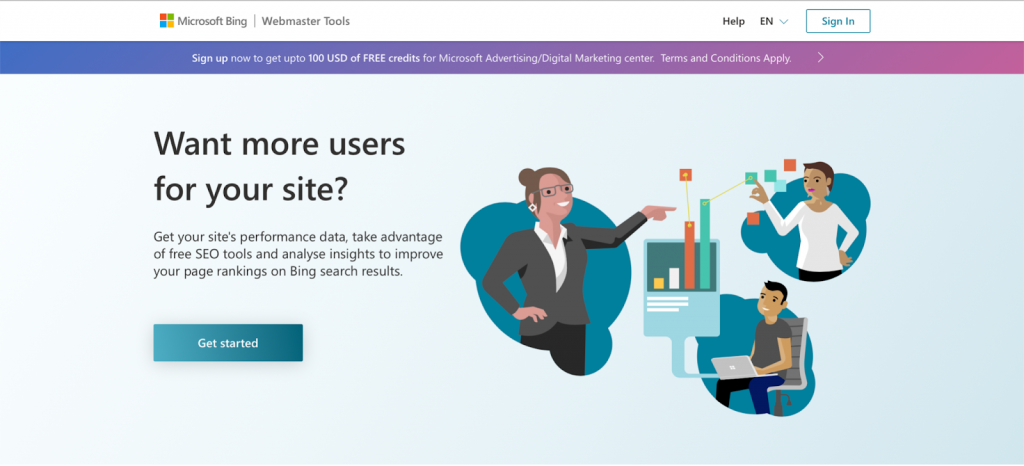 Bing Webmaster Tools (BWT) is Microsoft's answer to Google's PageSpeed Insights. However, the two tools couldn't be more different in terms of user experience. Unlike PageSpeed Insights or Pingdom, Bing Webmaster Tools requires users to create an account. The account is free, but requires significant, time-consuming setup that other tools do not– there is more involved than copying and pasting your URL into a search bar. If you're using a web developer, you may want to ask for their help.
BWT does, however, conduct one of the deepest dives into your site of any tool listed here, making it one of the best for search optimization. In addition to a site scan, BWT offers SEO tools like keyword research and management and backlink analysis, as well as a full SEO report. You'll also get access to other reporting and diagnostic tools. The service earned a 7.6 out of 10 from TrustRadius, with the lions share of the reviews also coming from small businesses.
WebPageTest by Catchpoint
MOST DETAILED REPORTING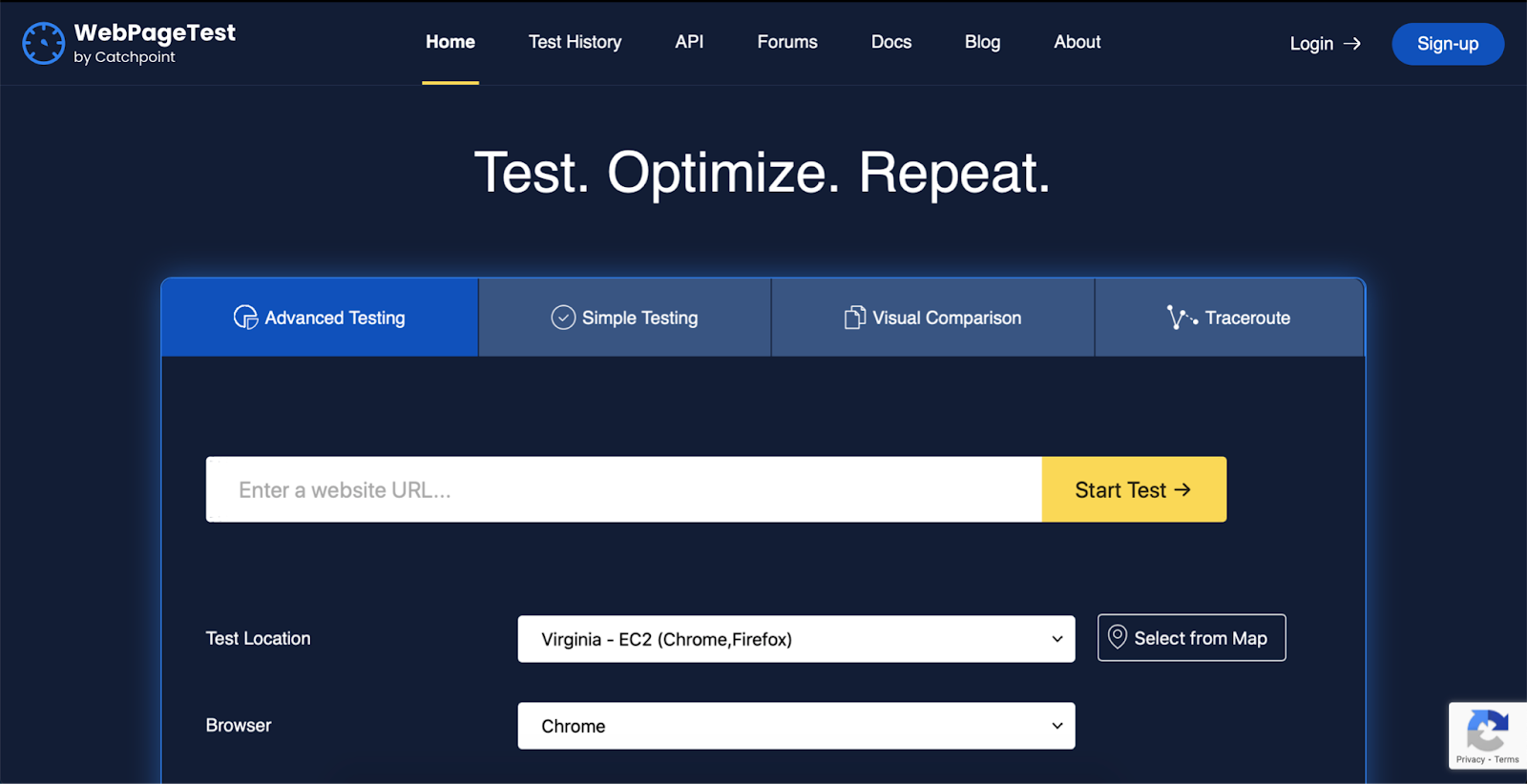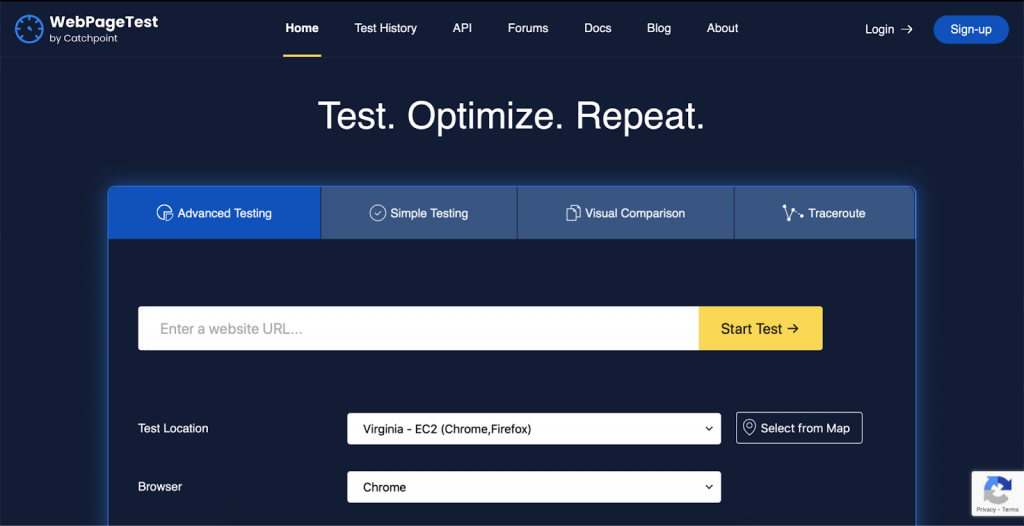 WebPageTest by Catchpoint offers the widest variety of testing options and some of the most detailed reporting of any tool on this list. Users can choose from four testing options: Advanced Testing, Simple Testing, Visual Comparison, or Traceroute. To conduct Advanced Testing, simply enter your URL, choose your test location, and your browser. If your testing needs are less complex, then choose Simple Testing; enter your URL and choose "desktop" or "mobile."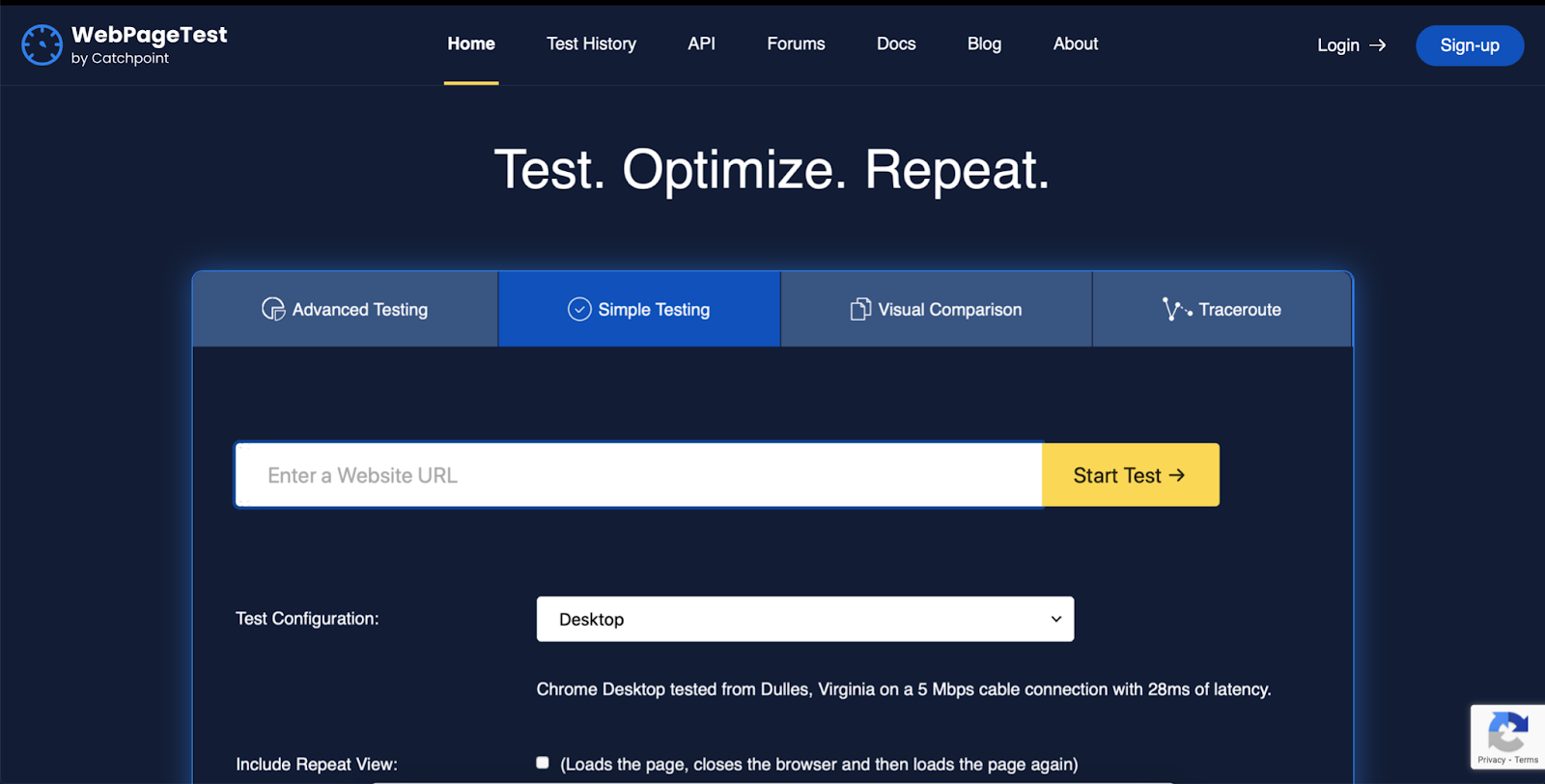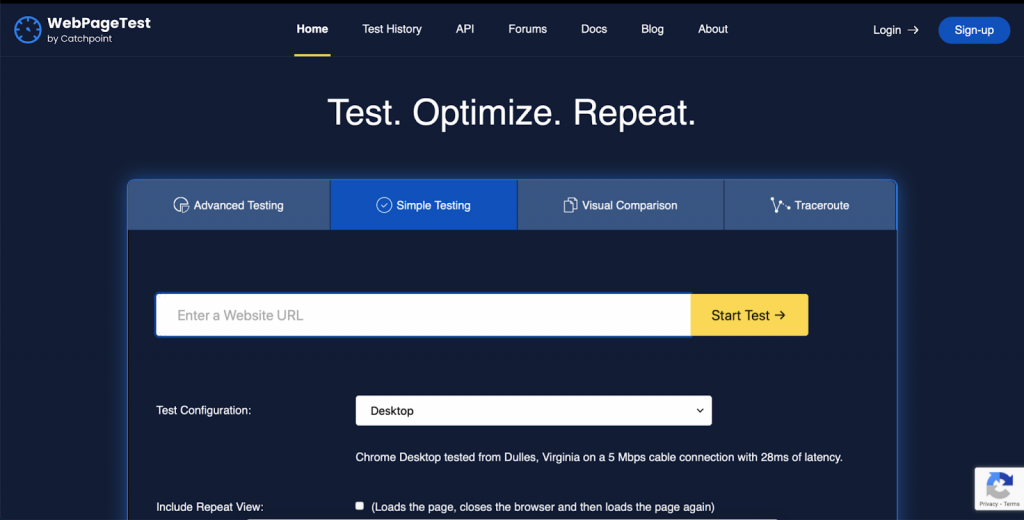 The Visual Comparison option allows the user to enter two URLs and compare them visually, while the Traceroute option allows you to test an IP Address or host. The detailed reports you receive after clicking "start test" may appear overwhelming, so you may want to ask your web developer to help you interpret the results.
WP Rocket
OUR FAVORITE WORDPRESS WEBSITE PERFORMANCE PLUGIN
Fast site speeds are key to ensuring that your site visitors don't click away before they can take action. Maybe while using one of these tools, you discovered that your site isn't performing as well as you had hoped. Fortunately, there is something you can do about it. WP Rocket, the world's most powerful caching plugins, will improve your WordPress site speed, SEO rankings, and conversions. Setup takes all of 3 minutes, and no coding is required! Use our affiliate link to sign up now. If you are a current client we've already included WP Rocket with your website as a bonus!
Ready for a new and improved website? Learn more about design, care, hosting, and local SEO from Dedicated Web Design.